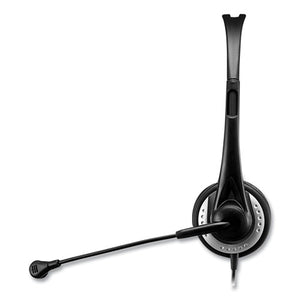 Built-in sound chip, allowing direct plug-n-play with a simple USB Connection.
Built-in noise reduction ear cups form a snug acoustic seal for an extra level of quiet.
Adjustable microphone is omni-directional, and 270 degrees adjustable.
With the conveniently located media control, you can easily adjust the volume and manage your calls with the touch of a button.
Features 6 ft cable.